Wiegand Körber, M.A.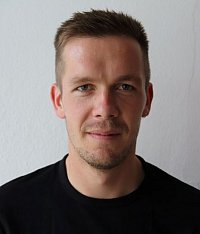 Contact
Further informations: Teamseite des Lehrbereichs Systemanalyse und Vergleichende Politikwissenschaft.
Short vita
Since 01/2020: Research assistant in the DFG project WIDPAL "The use of SDG indicators for water-related goals as an instrument of domestic political and legal disputes" with Prof Petra Dobner (Systems Analysis and Comparative Political Science) and Prof Dirk Hanschel (European and International Public Law).
More about the project: https://systemanalyse.politik.uni-halle.de/systemanalyse/forschungsprojekte/widpal/?lang=en
10/2017-12/2019: Master's degree in Political Science and South Asian Studies at the Martin Luther University Halle-Wittenberg.
Research interests
Politics, society, and culture in South Asia: focus on India
Development research, especially on the SDGs
Water, climate and conflict research in the Anthropocene
Research network
Member of the spokespersons of the Young Scholars Group of the DGA (German Association for Asian Studies)
More about the Young Scholars Group: http://nwg.asienforschung.de/sprecherinnen/
---
---